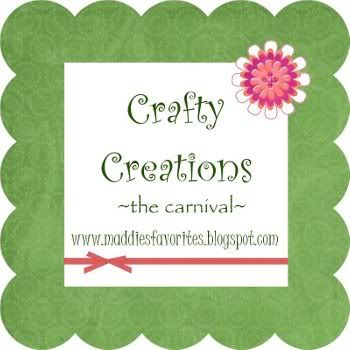 Today is the big kick-off of my Crafty Creations Carnival! If you want to know how to be a part of this carnival, read
this
post.
The Crafty Creations that I'm sharing with y'all today are
Mimi's headbands and hairclips
. They are handmade and super cute! I can't believe she actually makes them herself. Take a look at some of my favorites:
Pink & lime green headband
Aquamarine & chocolate headband
Raspberry pink & pistachio green hairclips
Green flower hairclip
Blue & green headband
Aren't they adorable?
Now it's your turn! Leave me a link to a post of yours that talks about someone else's adorable creations!